Brake shoes
are the components of braking systems. They carry the brake lining in bicycles and drum brakes, as well as the brake block in train brakes. The brake shoe is also a device that is placed on the track to slow a railroad car. However, there are some differences between these two types of brake shoes.
Synthetic aramid is the best material for brake shoes
Brake shoes are an important component of a car's braking system and typically use synthetic aramid fiber lining. This material replaces asbestos and is known for its high heat resistance. However, there are other types of fibers and materials that can be used in brake shoes. Ultimately, the material you choose will depend on your mechanic's recommendation and the type of car you have.
Aramid fibers are more porous than natural fibers and are therefore more durable. They also have greater compressibility, which improves damping. One study found that the performance of aramid fiber-based pads was 21.2 percent better than Zylon fiber-based pads. This suggests that synthetic aramid fibers are superior to natural fibers for brake shoes.
Drum brakes
Drum brakes are a common type of brake in passenger cars. They are a double-acting device that generates the same amount of braking force in both directions. These brakes are used on the rear wheels of a car. A piston located inside a wheel cylinder presses on one shoe, known as the leading shoe. As the vehicle moves forward, the leading shoe pushes against the brake drum, thereby generating the braking force.
When a brake is applied, hydraulic fluid is forced into the wheel cylinder. The pressure causes pistons to move outwards, pressing the brake shoes against the friction lining in the drum. This friction slows the rotating wheel attached to the brake.
Noise from brake shoes
Noise from brake shoes can be a sign of a number of problems, ranging from worn brake pads to rust deposits on brake elements. When brake pads and shoes wear unevenly, they can start to rub together and cause the brake system to squeal. When brake shoes start to rub against each other, they snap back and create the noise. Noise can be heard even if the rest of the brake system is in good shape. Luckily, there are several ways to fix this problem.
During an inspection, check the brake shoes to determine whether there's any foreign material embedded in the lining. If there's any damage, the brake shoes should be replaced. Additionally, inspect the brake shoes' backing plate to make sure it's free of excessive corrosion.
CAR PARTS AUTOMOTIVE AUTO SPARE PARTS BRAKE MASTER CYLINDER FOR VW VOLKSWAGEN SKODA AUDI BMW BENZ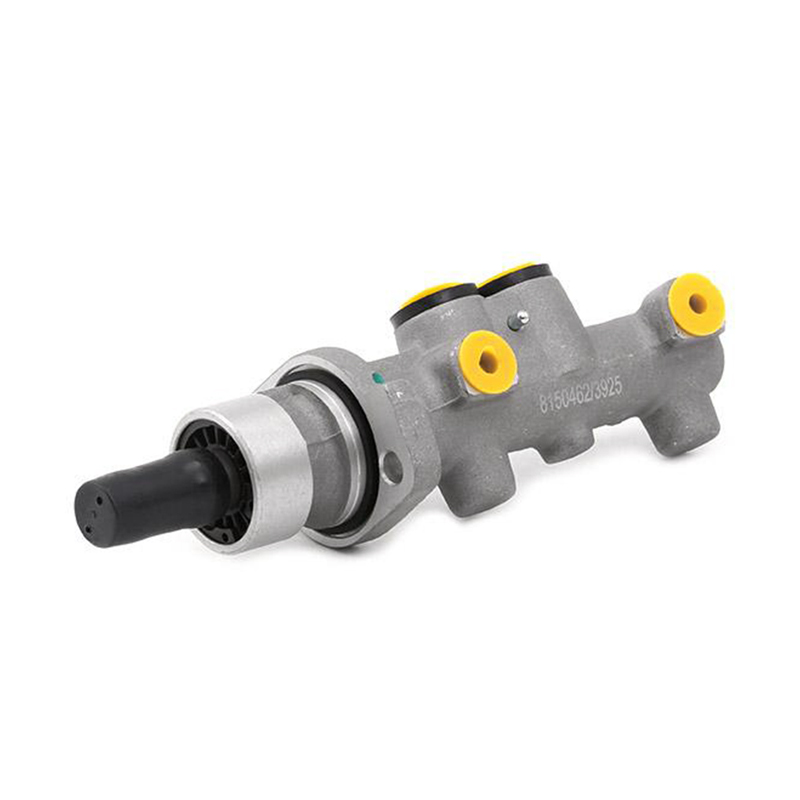 OE Number: 6Q0611019E, 6Q0611019H
Diameter:20.64 mm
Applicable models:VOLKSWAGEN POLO (9N_) DODGE TRUCK DURANGO /SKODA FABIA I (6Y2)