Brake pads
and brake rotors are two critical parts of your vehicle's braking system. When you apply the brakes, the caliper squeezes or clamps the brake pads onto the spinning brake rotor to slow and stop your vehicle.
There are three main types of brake pads: ceramic, semi metallic and non-asbestos organic (NAO). Each one has its own unique qualities.
When a brake pad grabs on to a rotor, it generates friction, which heats up and causes the pad and rotor to stick together. This friction transfers small amounts of the pad's friction material onto the rotor, providing the braking force needed to slow and stop your vehicle.
Aside from stopping your car, brake pads also help to absorb and disperse heat. They also have a number of different features to enhance their performance, like slots and chamfers.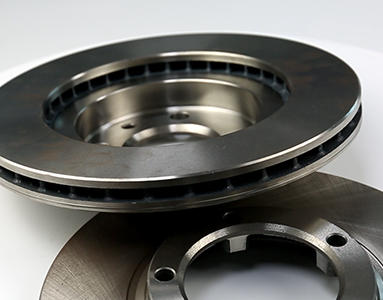 The right type of brake pads will help you stop your truck when you need it the most. However, choosing the wrong ones can cause problems.
The most common and cost-effective choice is low-metallic, non-asbestos organic (NAO) pads, which tend to be quiet and produce less dust than metallic brake pads. The downside is that they can wear out faster, which means you will need to replace them more frequently. For this reason, it's important to choose a quality product that will give you years of reliable service. This way, you can avoid costly repairs down the road. And don't forget to check your brake pad thickness periodically, as this will ensure a safe and efficient braking experience.