Brake discs are often used while driving. Because we constantly hit the brakes when we stop, it's worth checking them frequently.
Not all cars and vehicles have the ability to detect brake disc damage. The only way to know when a disc needs to be replaced is to listen to the sound they make when you stop or look directly at the surface. Most worn or damaged brake discs will have missing parts or an uneven surface due to wear.
Sounds to watch out for are squeaks, squeals and rubbing. Sometimes there is a little dirt on the surface of the disc, which is easy to clean. If the noise is inconsistent, you can usually tell if there is dirt on the surface. Constant noise means there is wear at some point where the pads pass.
Sometimes, even the surface of the brake disc, the mechanic has to use a lathe to restore it to its previous state. A lathe is a machine with a stationary cutting piece that rotates the workpiece. By gripping the disc with the face parallel to the clamp, the machine rotates the workpiece, and from there you can move the cutting piece on the face of the disc so it can remove any protruding bumps. This should only be done if the grooves are small. Too much surface removal can make the disc think too much.
The surface of the brake disc has a glossy look and some grooves. Irregular grooves mean wear on the disc. You can easily feel this with your fingers after the brakes have cooled. Another texture that feels is rough patches on the face. When you feel the irregular grooves and rough patches, it's time for a new
brake disc
.
Some mechanics can inspect faulty brake pads through the wheel to reduce the time required for inspections. Of course, if you do it yourself and you can't see the brake system through the wheel, you should remove the tire and wheel to get a better view of the brake rotor.
Brake discs should only be replaced if you hear squeals, squeaks or rubs when braking or stopping. If you're not sure what you're looking, feeling, or listening to, it's best to have your car checked out by a professional mechanic.
CAR BRAKE SYSTEM BRAKE DISC FRONT WHEEL 1317651080 FOR PEUGEOT/ CITROEN/FLAT/LANCIA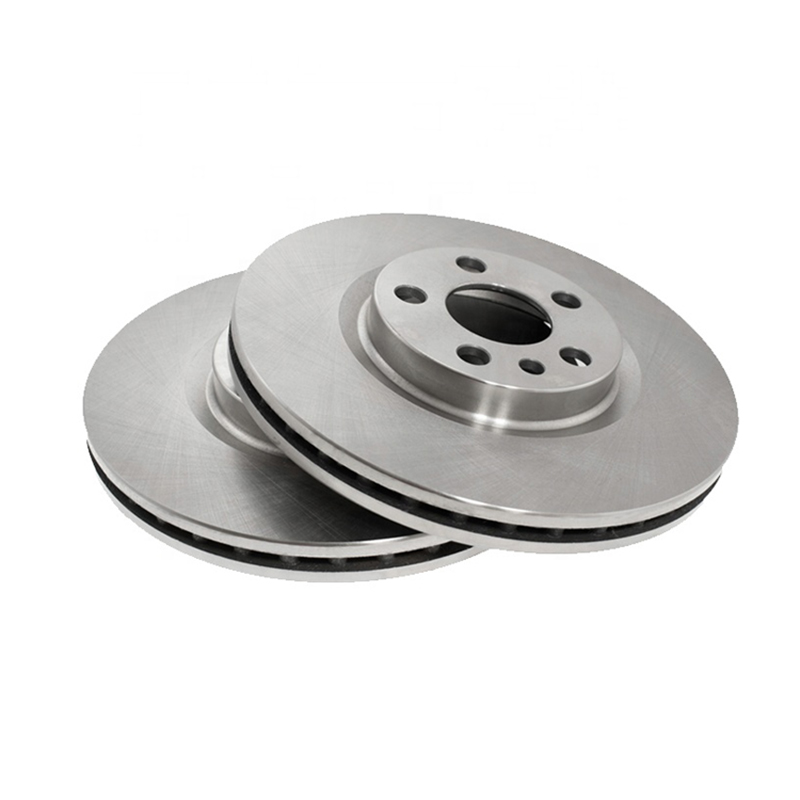 product name:Brake disc
OE Number:1317651080
Application area:Front 
Applicable models:PEUGEOT, CITROEN, FLAT, LANCIA
Material:HT250
Product Size:Diameter:281 mm
              Centering Diameter:59 mm
              Weight:6.8 kg
Product form:Brake disc
Application area:Front
Life cycle:40000km--60000km
Applicable models:CITROEN JUMPY (U6U)
Year:1994/06-2006/12
OE Number:1317651080
Ref. No.:DF2716
Certification:ISO/TS16949